Coralee and I have been thinking about a Maine Cat 30 for many years.  We chartered one in the Bahamas (Abacos) in 2001, along with Joe and Bonnie Sudomir, and we all had a great time!

When we sold Bat's Wings in the spring of 2005, we were ready to look for our next multihull. 

In November 2005, we found a 2001 Maine Cat 30 in New York City.  We brought her home this to Sandusky the spring of 2006 -- see chart below.


We love the open bridgedeck.  Acryllic windows (see picture above) roll up or down, so you can totally enclose the bridgedeck on cold, wet days -- or leave it open when it is warm.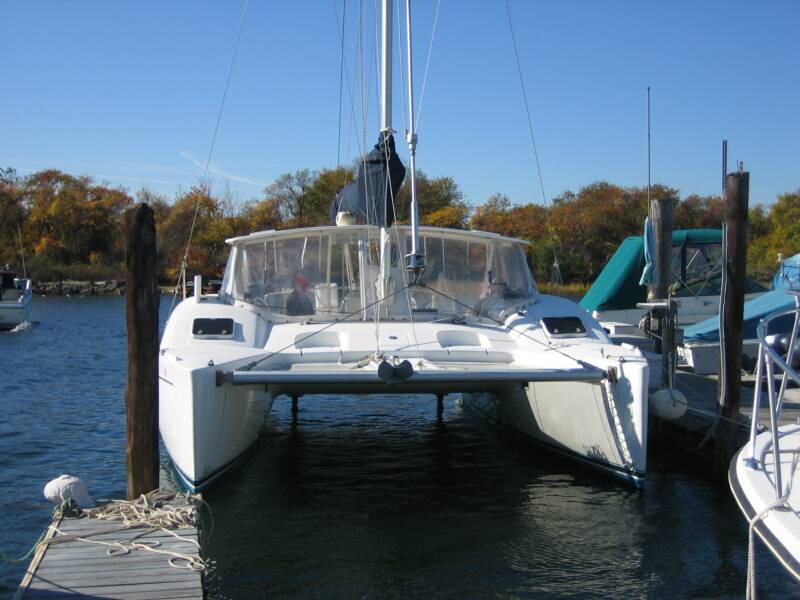 At the right, you can see that each hull is narrow -- one of the keys to speed.

Twin 9.9 hp outboards (you can see the lower units in the water) power the boat and give added maneuverability.

We are also excited about the screecher and the asymmetrical spinnaker on the boat.  Both are flown from an aluminum bowsprit.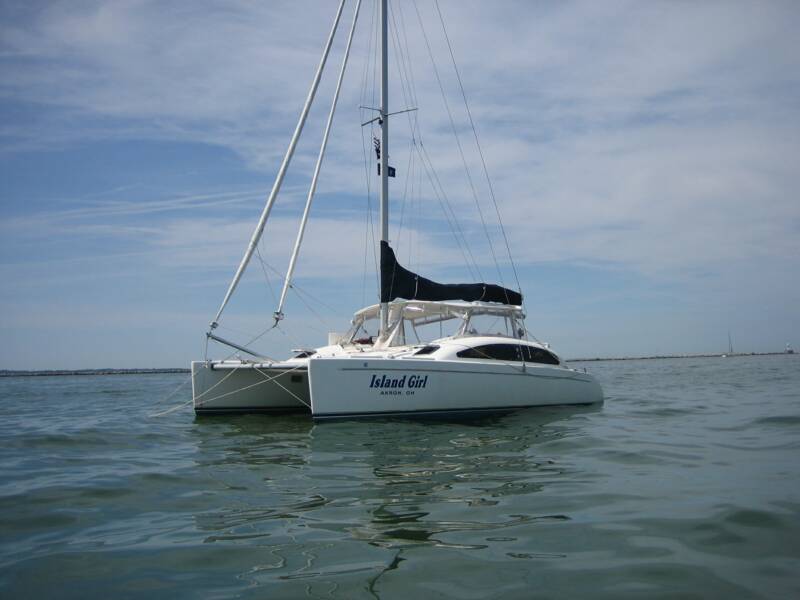 "Island Girl" anchored off Cedar Point, July 2006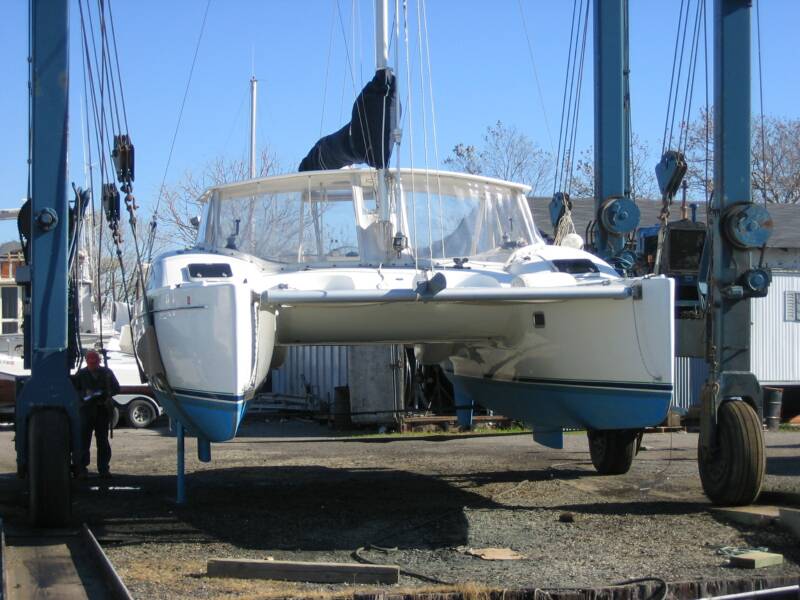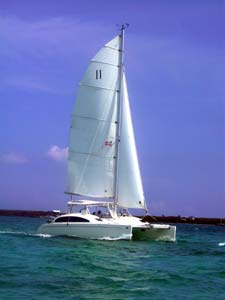 The Maine Cat 30 at speed...  Pictures from Maine Cat web site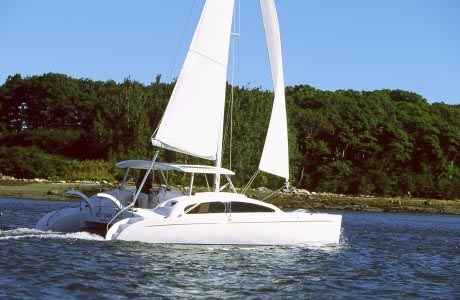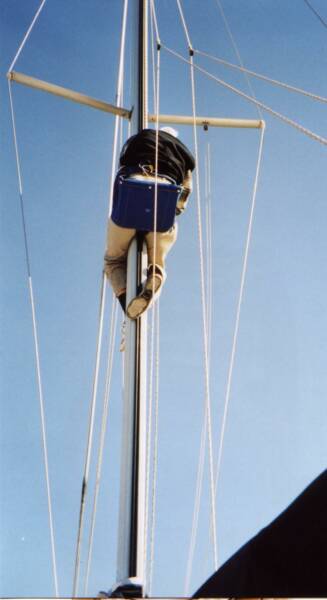 Brian at the helm of  "Island Girl" during sea trial.  At right, he goes up the mast during the survey.

Below:  "Island Girl" hauled during survey.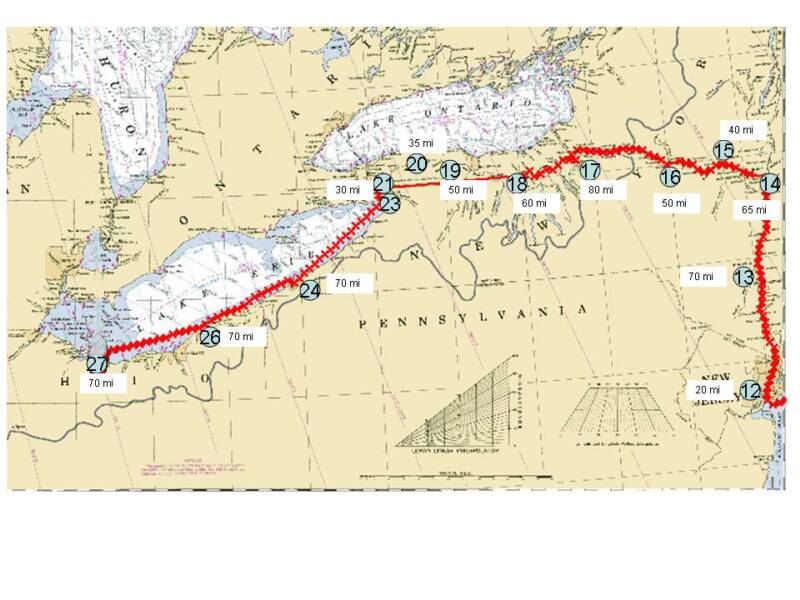 Hudson River (lower left-hand corner) to Erie Canal to Sandusky, Ohio